Organic baby food brand, Plum Organics, has announced its latest addition to its growing product line.  The company added the Just line, which includes six single-fruit purees of USDA organic baby food made with 100 percent fruits. (Hence, the just part)  The Just fruit options include apples, peaches, pears, bananas, pears and mangoes are exempt of any added sugar, juice, colors of artificial flavors.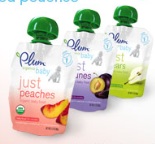 The Just line joins Plum Organic's Fruit and Veggie Blends and Mish Mash, which are also packaged in their portable pouch.  Plum Organics is available at Babies R Us/Toys R Us at $1.19 – $1.29 for a 3.17oz. single pouch and $7.19 – $7.29 for a single variety 6-count box.  Plum Organics will soon be available at Buy Buy Baby, HEB, Food Lion, and online at Target.com, Diapers.com, and Drugstore.com.
One of our family's staples, Stonyfield Farms, announced that they're heeding moms' advice.  By popular request, Stonyfield Farms  has introduced YoBaby 3-in-1 Meals in 4-ounce multipacks.   The smaller servings, that are perfect for traveling and snacktime, come in pear & green bean, peach & squash, apple & sweet potato.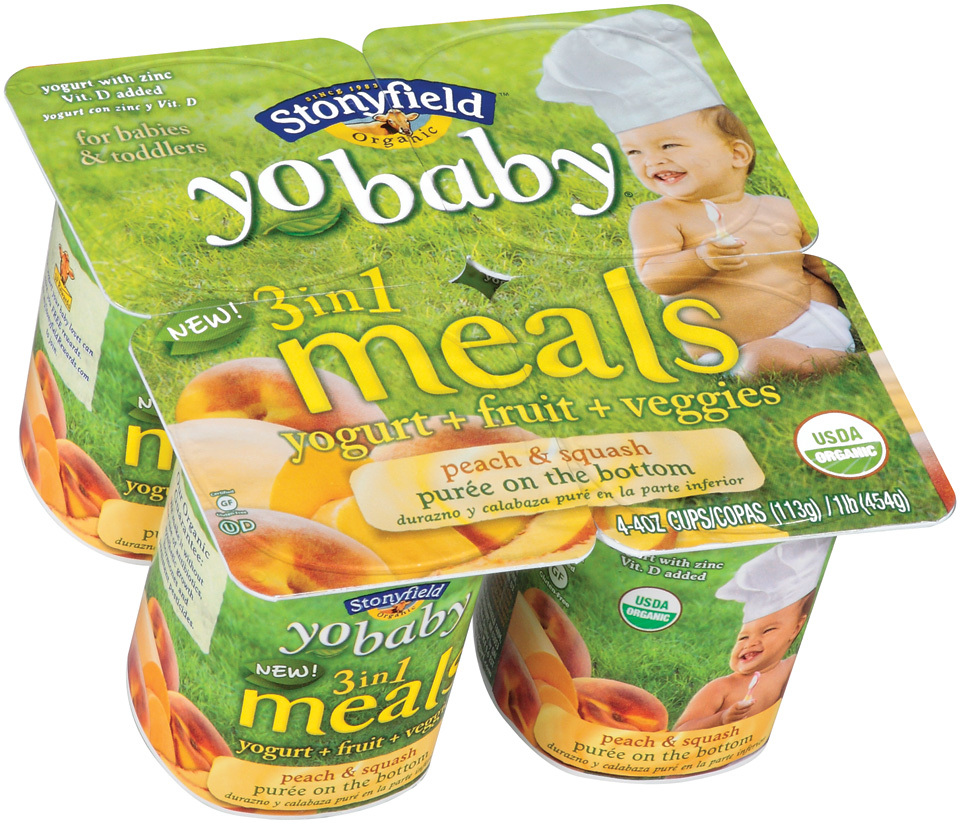 YoBaby Meals multipacks, priced around $2.99, can be found in natural food stores and select grocery stores.