Books are perhaps some of my most favorite gifts to give kids. They're great as an add-on gift or a stocking stuffer, too! Though not all kids will put books high on their gift list, you really can't go wrong with a great book or three!

Baby Love: A Board Book Gift Set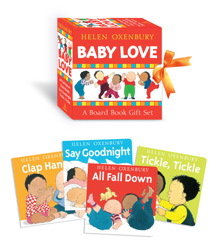 by Helen Oxenbury includes full mini-editions of Clap Hands, Say Goodnight, All Fall Down and Tickle, Tickle. These books have been around for awhile, but this gift set would make a perfect gift for a new baby. I love the diversity of the babies and the fun titles. Only downfall of this set is that it won't be available until the 22nd. If you find yourself looking for a last minute baby gift, check this one out!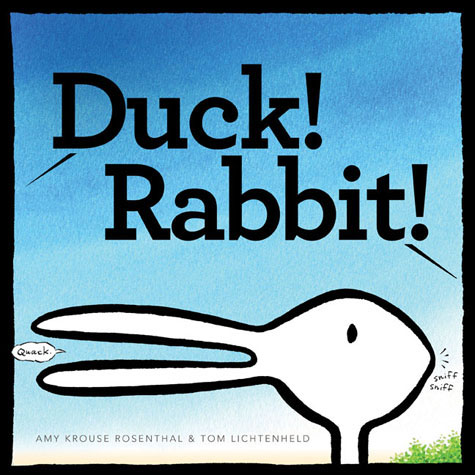 Duck! Bunny!

By Amy Krouse Rosenthal and Tom Lichtenheld
The eye-catching illustrations make Duck! Bunny! one of my new favorites, and one that I featured earlier this year.   With the use of fun optical illusions, this book debates whether the animal in question is indeed a duck or a bunny.  It's a short and sweet story that kids of all ages would find funny.  Is it a duck or a bunny?  What do you think?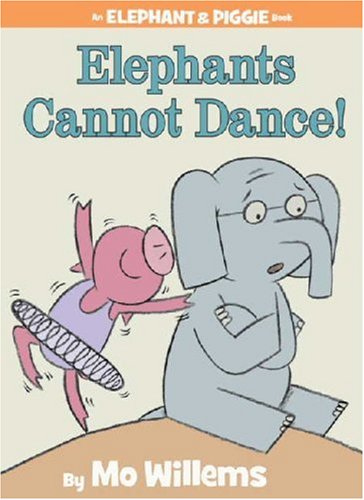 Elephants Cannot Dance
by Mo Willems

Mo Willems' books are probably some of the most fun and entertaining modern kids' books.  With Elephants Cannot Dance, Willems has once again captivated preschooler's attention with Piggie and Elephant's debate on whether or not elephants can dance.  Willems' illustrations, alone, are worthy of collecting every one of his titles to complete your children's book library.  This one is on my shopping list for my own little guy!

The Old Farmer's Almanac for Kids, Volume 3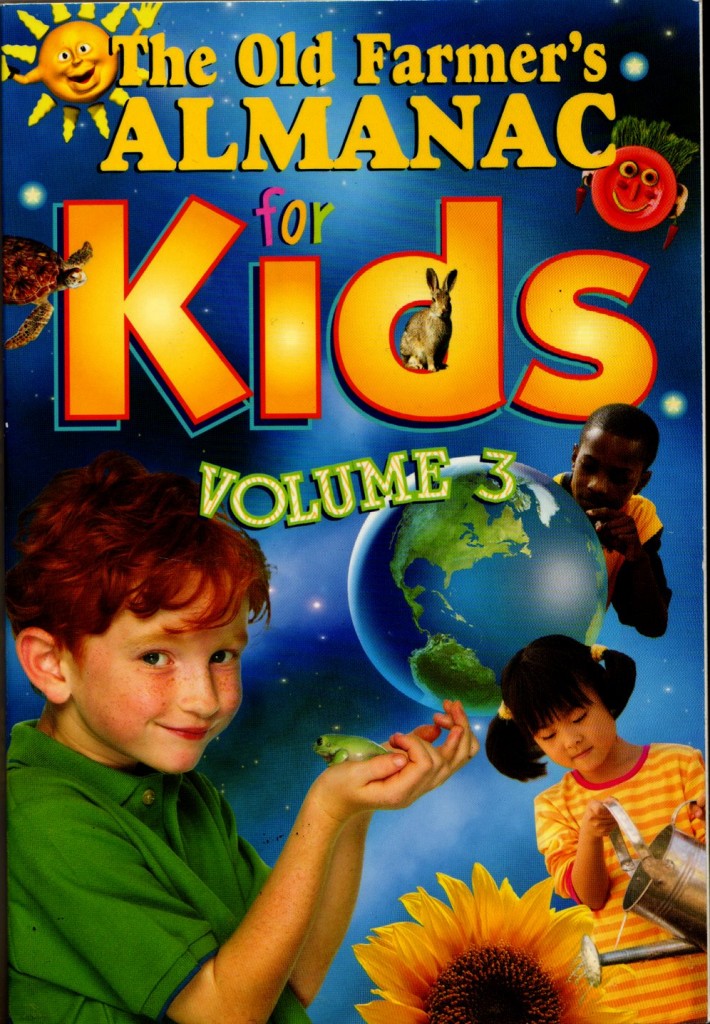 I know what you're thinking…Farmer's Almanac? What?  I know, that's what I said when I read the press release about their latest release.  But it's true, The Old Farmer's Almanac has a kid's edition and the latest volume was released earlier this year.  And g

uess what, it's awesome.  If your little learner loves tidbits of information or wacky trivia (Sea turtles and homing pigeons are born with small amounts of magnetite, which enables them to use Earth's magnetic field to "stay on course" during long trips.), this book would be a perfect stocking stuffer.  The book is whimsical, fun AND educational.

I have one to giveaway!  Be sure to enter below to win this or one of the other goodies I'm giving away!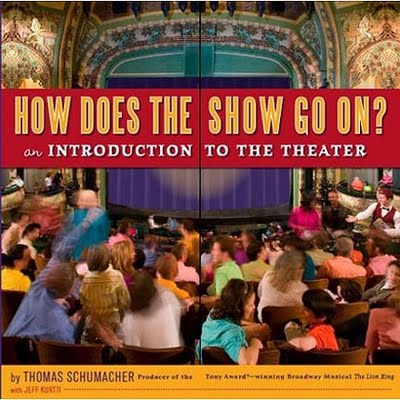 How Does the Show Go On: An Introduction to the Theater

With the recent release of Disney's latest hit, The Princess and the Frog, this book is sure to be a hit with the movie and theater lovers alike. How Does the Show Go On: An Introduction to the Theater Thomas Schumacher and Jeff Kurtti is an interactive book from Disney Theater Productions.  This book is essentially a Theater 101 for kids, with a variety of hands on features to captivate anyone who loves Broadway shows.   I was sent a review copy of this book, and I adore it!  I've enjoyed reading it cover to cover and learning about the ins and outs of theatrical productions.  (Just writing about this book makes me want to go see a show now!!) This book is available on Amazon and also at DisneyOnBroadway.com/giftshop.

Million Dollar Throw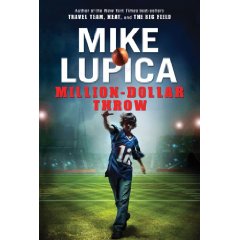 by Mike Lupica
Well respected sports journalist, Mike Lupica, hits it out of the ballpark with his columns as well as his fiction titles.  His most recent release, Million Dollar Throw follows the story of Nate Brodie who has the chance to throw a pass through a target at a Patriots game for one million dollars.  Nate, who should be thrilled with this dream, is stressed more than anything else because of the realities that surround him.  This football-centric read would be a safe bet for tween boys and maybe even their moms and dads!