In case you haven't heard, Sesame Street celebrated its 40th birthday yesterday! NYC proclaimed November 10 Sesame Street day, not only that, but they added Sesame Street to the NYC map (temporarily) were all over the news, and all over this blog too!


It's hard not to notice just how much this children's tv show is loved, what with the media frenzy all day and week. But one of my favorite ways that the world celebrated Sesame Street was with the various characters gracing the homepage of Google over the past week!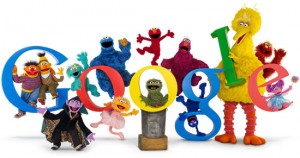 As the research geek, I've loved having the Sesame Street Gang greet me with each visit to Google! In case you missed them or want to enjoy them again, the Google has them all listed here and are available for download! I love the characters from other countries. I mean, how can you not?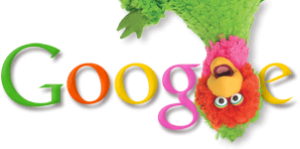 Here's to 40 more years of Sesame Street! (ah, ah, ah!!)