As I'm finalizing my holiday gift guides much later than I hoped, I just wanted to take a moment to express my gratitude.  With Thanksgiving just a few days away and all, I have so much to be thankful for—our health and happiness at the top of my list.

We make it a habit to start AND end our days with books.  Like many of you, books will always play a huge role in our family life, but unfortunately, that's not the case for everyone.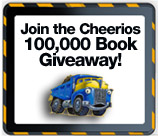 Did you know that over 80 percent of childcare centers serving low-income children lack age-appropriate books? And a recent study shows that the ratio of books per child in middle income neighborhoods is 13 to 1, while in low-income neighborhoods, the ratio is 1 age-appropriate book for every 300 children.


It's tough to grasp such staggering statistics, especially when we have more than we often know what to do with.  With Thanksgiving in mind, I'm so excited to participate in this campaign, the Cheerios 100,000 Book Giveaway.
The Cheerios family of cereals, First Book and Jon Scieszka, author of the "Trucktown" series and other children´s books, have joined together to deliver 100,000 books to community-based programs serving children in need.

How am I helping kids in need, you ask?  Well, it's simple:  I went online and tested my knowledge of children´s books by answering trivia questions related to "Trucktown" and otherchildren´s books.

For every trivia question I answered correctly, I was able to cast one vote for the state I would like to receive books.

The five states receiving the most votes will get 20,000 books each, for a total of 100,000 books!  Awesome, right?

Feel free to do the same for this very important cause:  help spread the wealth in books!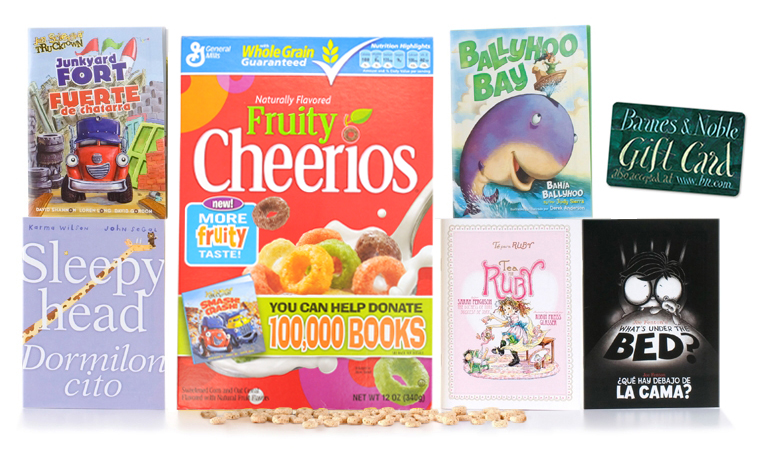 Oh, and if you decide to answer some trivia questions, you're not only helping other kids, but you might just win a giftpack yourself!  This fun giveaway includes an assortment of books from Cheerios, one of the many varieties of Cheerios cereals and a $25 gift card to Barnes & Noble.

Help this worthy cause, and it just might pay off for you too!  To enter this giveaway, just tell me why should your state receive 20,000 books.  For extra entries, just tell me about your trivia question, as well as your correct answer!  Please comment below for all entries.  This giveaway will end next Monday.

Thank you to Cheerios and Blogspark who provided the giftpack for our family and for one lucky Next Kid Thing reader.  A big kudos for helping to spread the gift of book love for kids in need.


*****The winner has been emailed********