At the Big City Mom's Biggest Baby Shower, I saw so many awesome gift ideas.  I'm in baby shower planning mode since I'll be an auntie very soon.  And since I haven't posted about baby gift ideas in awhile, I thought I'd mention the Organic New Baby gift box from American Terry Co. that I spotted a few weeks ago.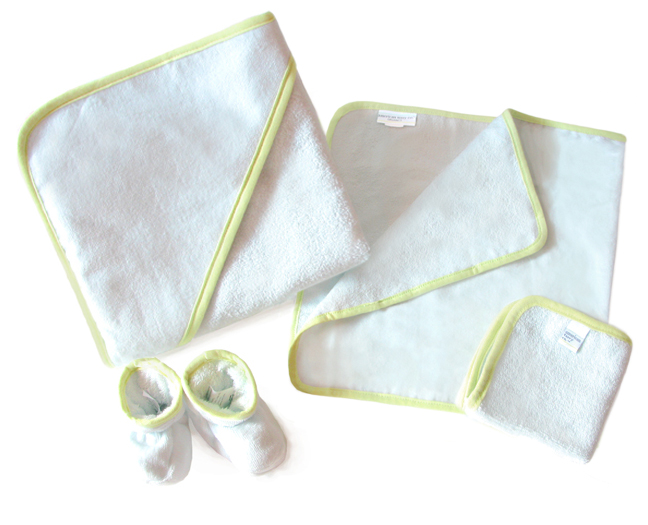 Soft to the touch, this organic gift set includes a baby hooded towel, a multi-use baby cloth that can be used for burping, travel, etc., a wash cloth and a pair of bath booties.  Unlike other gift sets, this one was so soft and fluffy and completely gift-worthy.
Everyone always says that you can't ever have enough bath towels and blankets for the baby, and , when they're this soft and cozy for baby, I totally agree.  We received a billion towels and blankets as gifts and I cherish and still use every single one!

But without a doubt, by default, this super soft  set by American Terry would always find its way to the top of the pile.

The set, which can be monogrammed for an additional charge, can be found online and retails for $56.