A couple of weeks ago, while visiting our neighbor, I watched our kid from across the coffee table as he stared at our friend's Blackberry.

He eyed it, then looked up at me.

Eyed it, then looked at hubs.

He knew exactly what he wanted, and nothing was going to stop him.

And then, he lunged for his electronic prey.

With the swiftness of a gazelle, I shooed his tiny paws and averted a would-be Blackberry disaster.

Like most kids, our little guy is absolutely fascinated by electronics.  Cellphones are everyday fixtures and of course, mom and dad are both iPod devotees and laptop junkies.  It's no wonder he's always trying to snatch up our expensive electronic gadgets the minute we let our guards down.   All he wants to do is "play" like mom and dad.  But unfortunately, his kind of "play" often ends with a cellphone buried in a bucket at the bottom of the toybox for 4 days.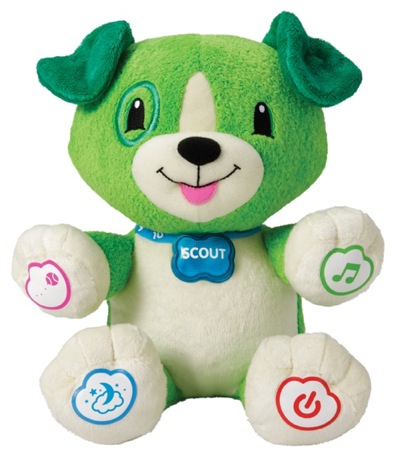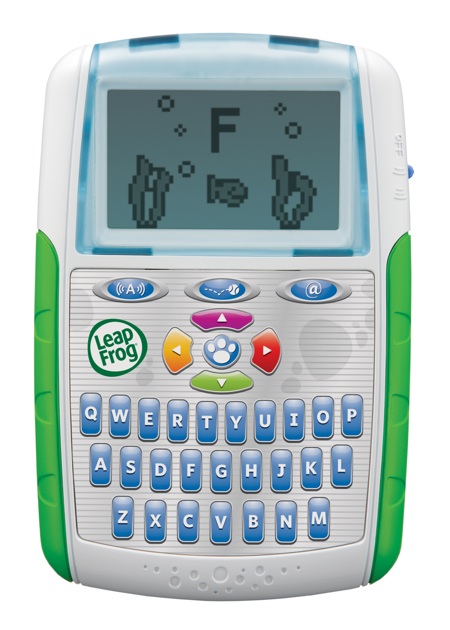 But alas, leave it to LeapFrog:  the forward-thinking developer of children's products recently released a couple of toys that address the would-be electronic gadget disasters.  In fact, they even commissioned some research to delve further into the topic.
LeapFrog recently commissioned a "Save Your PDA" survey, conducted by Harris Interactive, which found that when kids have access to their parents' PDAs, shenanigans often follow. Kids apparently are dropping their parents' PDAs into the toilet (7%) and garbage (9%). They are also changing settings (32%), smearing food on the keypad or screen (23%) or placing calls (51%) to folks parents may not be too thrilled to talk to unexpectedly–such as mothers-in-law, bosses or people overseas. For a little extra excitement, 16 per cent of these unwanted calls were to 911. A lucky 12% of parents, though, found out about new features on their PDA, thanks to their children's "exploration."
We identify with so many of these, but most notably, we're part of the 12% that learned about new features.  Not surprisingly, we can't replicate those new-found functions!

As electronics like Smartphones and PDAs become a mainstay in our lives, LeapFrog designed My Pal Scout and Text and Learn with curious kids in mind.



My Pal Scout is plush puppy that sings and plays games with kids 6 months and up.  Scout can be personalized with kids' names and favorite items via USB connection.

Text and Learn is a kiddie version of a PDA that even boasts a Qwerty keyboard.  While it might not be able to log on to Gmail or save data like the real thing, the Text and Learn encourages basic computer skills and preschool learning with games like letter matching and shape identification.

Check out my first video review to learn more about Scout and the Text and Learn.


(Sorry for the annoying clicking noise…I'll work on that!)
Want to win the Text and Learn?  Tell me what features you like about either Scout or the Text and Learn and comment below.

For additional entries:
1. Tweet about this giveaway
2.  Share this post on any social networking site
3. Sign up to receive my updates via email.  (If you already receive it, just let me know!)
4.  Tell me what Scout said when I opened the box.
5. Got an electronic device disaster?  Share it so we can laugh (or cry) with you.  (5 additional entries!)

Please comment for each additional entry and good luck! This contest ends on June 26, 2009.
***********this giveaway is now closed************