June 5th marks what would have been the 90th birthday of beloved children's author and illustrator, Richard Scarry. Scarry made continues to make an impact on generations of children by creating more than 300 books that have sold over 200 million copies worldwide and been translated into 30 languages.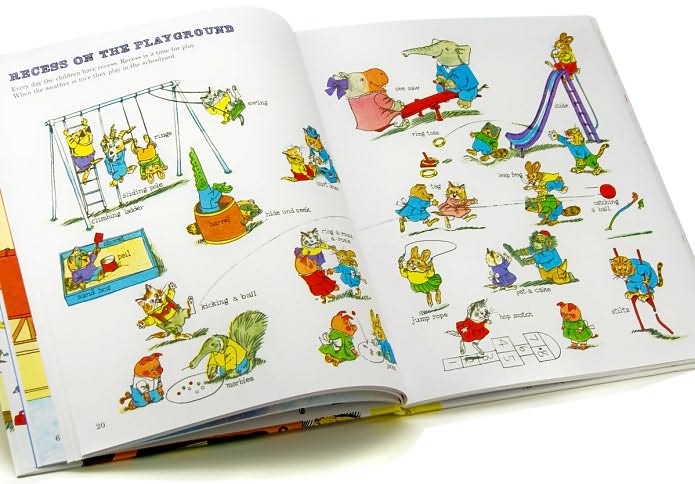 Today, in celebration of Richard Scarry's birthday, Sterling Publishing Co. is holding a one-day contest. Just for today, they're giving away 90 Richard Scarry books in honor of his 90th birthday. But the celebration doesn't end there: for 90 days in June, July and August everyone is encouraged to celebrate Richard Scarry's life and work by having "A Very Scarry Summer." Check out their site for more giveaways and some downloadable Richard Scarry fun.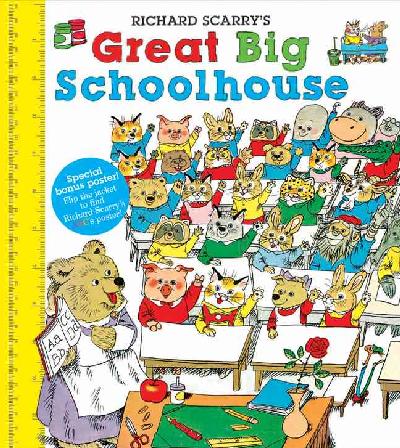 This is one of those times that makes me nostalgic for my books from my childhood that were thrown away or sold at yard sales. I treasured several of Richard Scarry's books, but especially The Great Big Schoolbook. I'd flip through the giant, oversized pages over and over, studying each illustration, hoping to discover a new character or detail I might have missed earlier.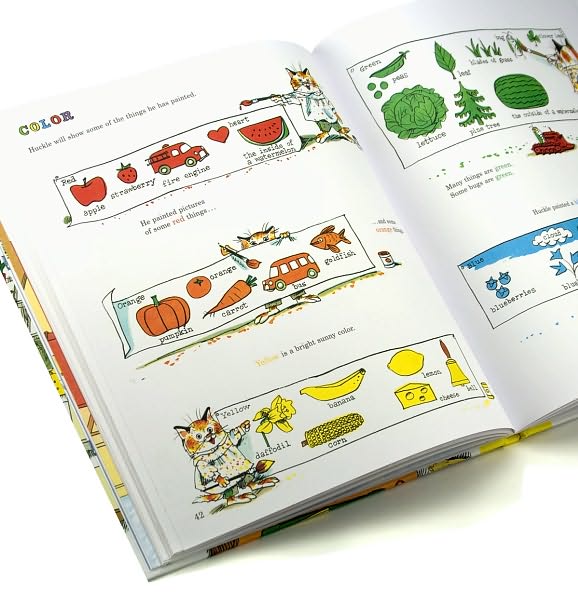 "I'm not interested in creating a book that is read once and then placed on the shelf and forgotten," Richard Scarry once said. "I am very happy when people write that they have worn out my books, or that they are held together by Scotch tape. I consider that the ultimate compliment."
Mr. Scarry, I am one of "those" readers. And clearly, I'm not alone.
Oh, and how fun is this?  Richard Scarry illustrations set to one of my favorite songs ever!