June will always remind me of the end of the school year AND many, many dance recitals. Standing in some barren classroom, alongside of other ballerinas prepping for various performances, my mom would perfect my bun atop of my head and spray—and spray—until every strand of hair was perfect.  With all those girls (and guys) in my dance school spraying away, we sure went through a lot of AquaNet.  We, alone, are probably to blame for the hole in the ozone.

Well, thank goodness times have changed. Kids who have ballerina buns, cheerleader 'dos or maybe fauxhawks to perfect, there's a new line of natural hair products specifically targeted to them. Recently rolled out, Glop and Glam is a line of natural hair products, formulated without harsh chemicals and preservatives that are often found in many adult hair care products. G&G Hair Products are free of Paraben and formaldehyde (Hydantoin DMDM). The products tout natural extracts like Aloe, Echinacea (A E C), and Camellia Oleifera leaf extract (Green Tea) that are said to moisturize and add gloss and texture.  G&G might be intended for kids, but they're suitable for grown-ups, too.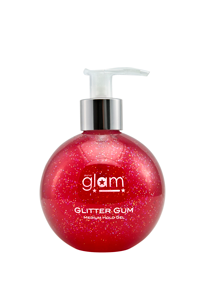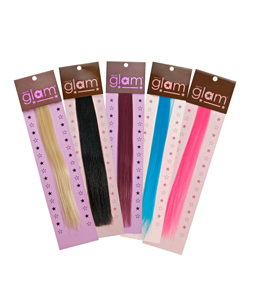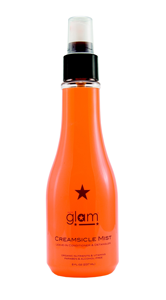 G&G sent me some various samples to take a look at and review. Upon opening the box, I was taken aback by the gorgeous packaging. I'm such a nerd for cool packaging, as I'm sure you've already figured out! Each product had its own cool scent. Our favorite, however, was the Hair Glop Banana Spike Molding Putty.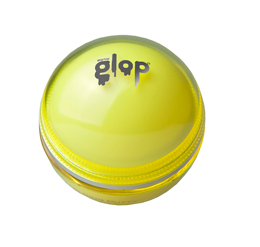 Last week, the boy had a go-see in the city, and after trekking in the rain and sitting in his stroller all morning, his hair was a crazy mess (He has hair like his mama.) I pulled out the Molding Putty, and it worked wonders with his damp, tangly hair. With just a few finger swipes from the container, the boy's longish and uncontrollable hair was tamed again. It gave his fine-looking, yet thick hair some texture, without making it look overdone. I see a lot of boys wearing the spiky look lately, and this putty would be suitable for creating that look. The putty allowed for his hair to still be pliable, yet hold a definitive style. I loved how the putty was light and not sticky or greasy at all. The banana scent was subtle and not overpowering, again light enough to use for a kid. Every day isn't a hair product kind of day for us, but when the situation calls for it, without a doubt, the Molding Putty comes in handy.
I tried out the Glam Chocolate Controller on myself and thought it would be suitable for longer hair, even those with hair that has a tendency to frizz. This scent was sweet and yummy, but again, nothing over-the-top.
With the unique packaging, fun scents, light and natural composition, Glop and Glam is a fun and natural alternative to adult hair products. I can definitely see my Tween nieces, nephews and teenage niece using Glop and Glam products regularly.  G&G hair products for kids is sold online and can be found at hair salons; most products are in the $15 price range.
Would you like to try it out for your kid?  I have the Glam Chocolate Controller and Glop Chocolate Cream samples up for grabs.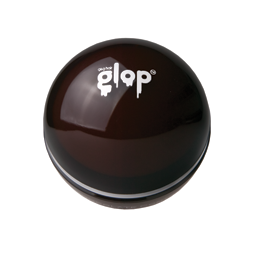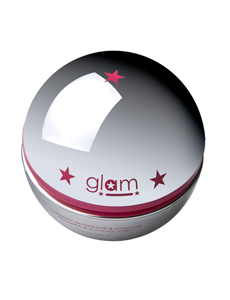 Take a look at Glop and Glam products and tell me what products your kid might enjoy and comment below.
For extra entries:
1. Tweet
2. Share
3.  Tell me what is the scent of the leave-in conditioner and detangler mist.
4. Become a fan of NKT on Facebook!
Good luck and please leave a comment for each entry.  This contest will end on July 8th.
**********This contest is now closed**********