Crayola is challenging kids this summer with their nationwide campaign, The Outdoor Challenge. The challenge is quite easy and goes a little like this: after chores, homework and meals, step away from the computer and electronics and go outside to have fun! Easy enough, right?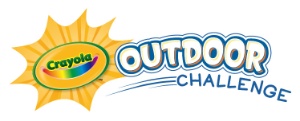 The Outdoor Challenge coincides with National Physical Fitness & Sports Month and encourages outdoor play for kids of all ages. Crayola even enlisted Olympic Gold Medalist Dan O'Brien to help kick off this campaign. O'Brien will attempt to break the current Guinness World Record for the fastest game of hopscotch, which is currently one minute and 23 seconds. The Decathlon champion and Hop Scotch champ hopeful was seen training yesterday at Chelsea Piers.  Stay tuned to find out if he accomplishes this latest endeavor!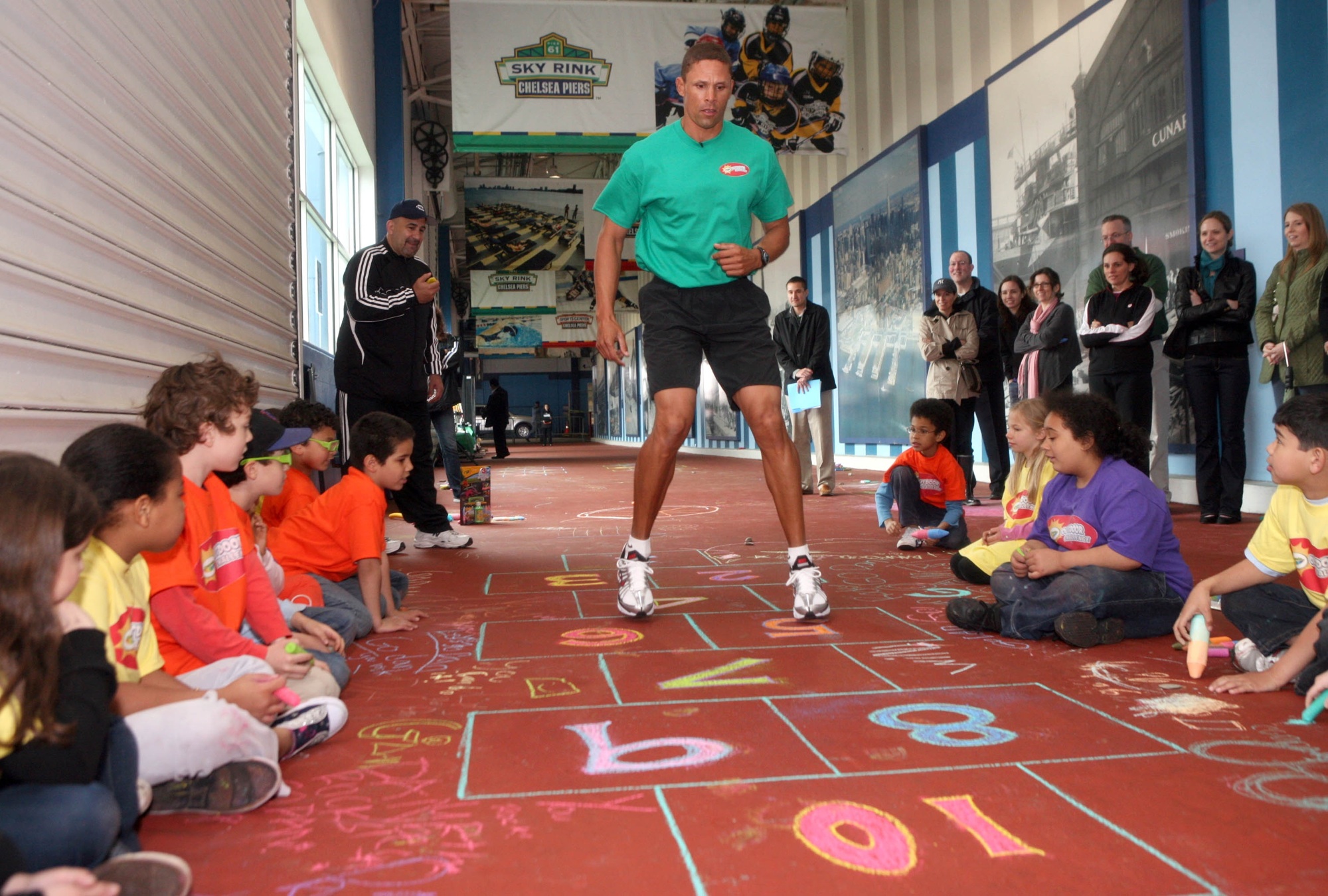 Crayola is challenging families to achieve the national goal of one million hours of pledged outdoor play time through the end of the summer. Research by Kaiser Family Foundation suggests that kids ages 8-10 spend an average of six hours a day consumed with electronics and in front of computer and tv screens, increasingly overshadowing outdoor play.
From kickball to hopscotch, the options for colorful outdoor play are endless. But in case you need ideas, Crayola has added some new products to their lineup of creative tools for outdoor play.
Crayola takes sidewalk chalk to the next level with their new Sidewalk Crayons. With Sidewalk Crayons, kids can use the outdoors as their own personal coloring book. As opposed to the pastel palette of sidewalk chalk, the Sidewalk Crayons are bright and bold and have a smoother feel. After playtime, just like chalk, Sidewalk Crayons are easily washed off of driveways and sidewalks.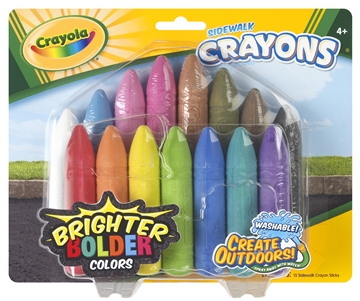 Crayola has also introduced the Airbrush Painter, which pumps out washable sidewalk paint to create airbrushed designs. Designs can be created freehand or with the included stencils. As always Crayola thinks ahead: the airbrush only sprays when pointed downward, so young artists—or their siblings— won't become their own canvas.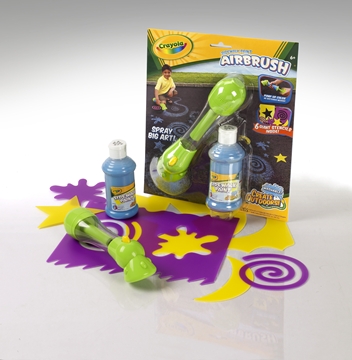 We're definitely taking this challenge. In fact, since the rain if finally letting up, we're grabbing our bucket of chalk and heading to the park! Whatever your medium for colorful play might be, make sure you get outside as often as possible!