The Dinosaur Train, a new tv series for preschoolers from the Jim Henson Company, is set to debut on September 7 on PBS Kids, just in time for the new school year. The CGI-animated series, aimed at 3-6 year olds, will combine two preschoolers' favorites—trains and dinosaurs—while encouraging interest in science, specifically natural history and paleontology.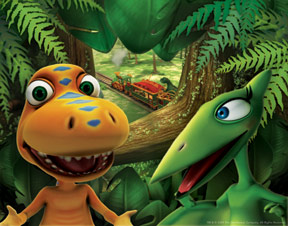 The Dinosaur Train's premise follows Buddy, who is adopted by Mr. and Mrs. Pteranodon, and brought to their nest to hatch at the same time as his new siblings, Tiny, Shiny and Don. The show will follow the family's adventures as they travel around in the Dinosaur Train checking out the prehistoric world and learning about other dinosaurs along the way.

This isn't the Jim Henson Company's first foray with CGI animation.  In fact,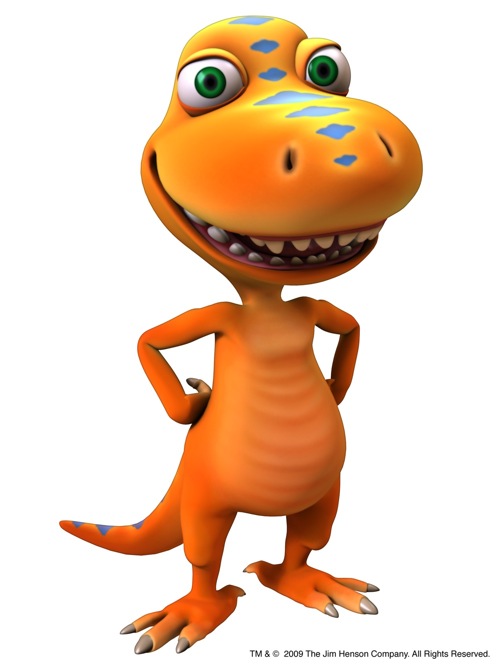 perhaps one of their most notable new shows, the parent and kid favorite, Sid the Science Kid, is a CGI-animated show that focuses on science, and was recently nominated for 2009 Daytime Emmy for Outstanding Children's Animated Program.
If the popularity of the Emmy-nominated Sid the Science Kid is any indication, I have a feeling that The Dinosaur Train will be a another big hit and a great natural history-focused addition in the educational media sector.

The full website is expected to launch in August, but in the meantime, be sure to meet Buddy and the gang on The Dinosaur Train's preliminary website.
Photo credit: PBS