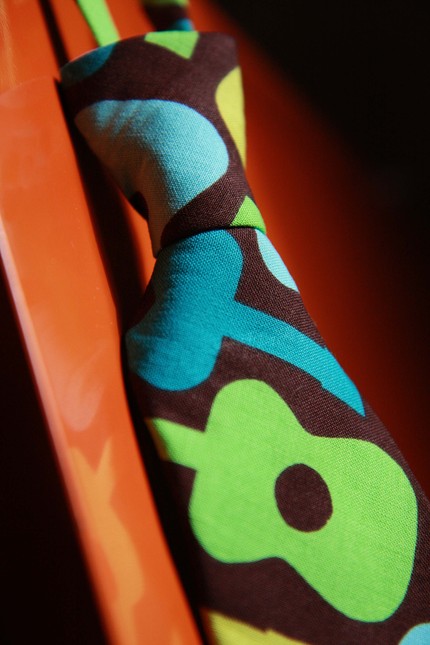 Speaking of Sunday Best, I've been on the lookout for a fun, funky kiddie tie for Jack.  Of course, Etsy always comes through.  This time, I stumbled upon Jessica's fun shop, Buttered Toast. She makes handmade, unique ties and bowties for the little guys.  With all of her selections, you can choose between pre-tied tie, big boy tie and bowtie.
As hard it was to choose which tie to go with, this was my second choice tie.  I love Michael Miller prints, especially these bold colors, making it perfect for a Spring outing.  For you Anchorman fans, she even has a Ron Burgundy tie–you know, because your little guy is king of a big deal and all.  Be sure to check out all of her fun patterns.
I just ordered mine, barely getting it in to ensure we get it before Easter.  She does all the work herself, so be sure to contact her if you need yours by a certain time.