Last week, I talked a bit about the significance of organic cotton, and how the softness and natural aspects make them so great for baby and kid products. Perhaps some of my favorite baby staples that we still use on a day-to-day basis are our Bumkins organic burpcloths, bibs and washtowels. In the abundance of bibs, towels and other baby textiles that we own, the organic terry bibs and cloths, with their pastel-colored satin and cotton trim on this collection make the Bumkin products quite distinctive.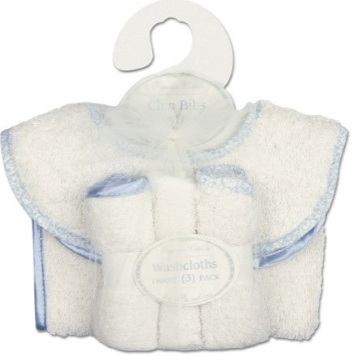 The quality of Bumkin products, in general, have always stood out to me; however, among all of our other baby textiles, the Organic Collection truly stand out because of the soft and plush feel.  I try to stay away from loud patterns, especially when the boy was an infant.  It always seemed like most bibs were mini-billboards with their cute sayings and characters, so I loved the neutral color of Bumkins bibs, particularly the chin bibs which look like a collar/halfbib.  The were small, but did the trick for mealtimes when we were dressed up or out and about.  Soft and functional, all the bibs and burpcloths are thick enough to absorb whatever comes our way. The bibs feature a velcro closure that can withstand even the strongest bib-resistant babe.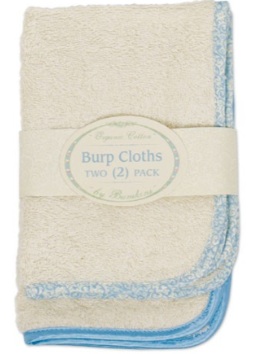 From gentle newborn spongebaths to toddler repurposing—even after digging in the dirt at the park—the washcloths continue to serve us well at bathtime and for general cleanups.  Because of their natural color and distinctive feel, it never fails, I instinctively pull the Bumkin Organics before any of our other washcloth.  The Bumkin burpcloths (which we've repourposed as small towels) and washcloths are definitely a mainstay in our kiddie arsenal.
In addition to various other great kiddie products, Bumkin has a penchant for gorgeous packaging, so be sure to check out their giftsets if you're on the market for baby gifts!
Goodies
And just for Next Kid Thing readers, just enter Nextkid09 for free shipping with any $50.00 order.  The coupon expires 4/30/09 and applies to ground shipping only.