10 Dec
Like many others in our area, we enjoyed a fun snow day yesterday!  Though we didn't park ourselves in front of the tv all day, we did, however, catch some of our favorite holiday episodes from a few of our fave PBS Shows.  In fact, because it's Holiday Week on PBS, they will be featuring encore presentations of holiday favorites, including CURIOUS GEORGE: A Very Monkey Christmas, ARTHUR'S PERFECT CHRISTMAS, and holiday-themed episodes from PBS KIDS series, such as WILD KRATTS, SUPER WHY!, THOMAS & FRIENDS, and more.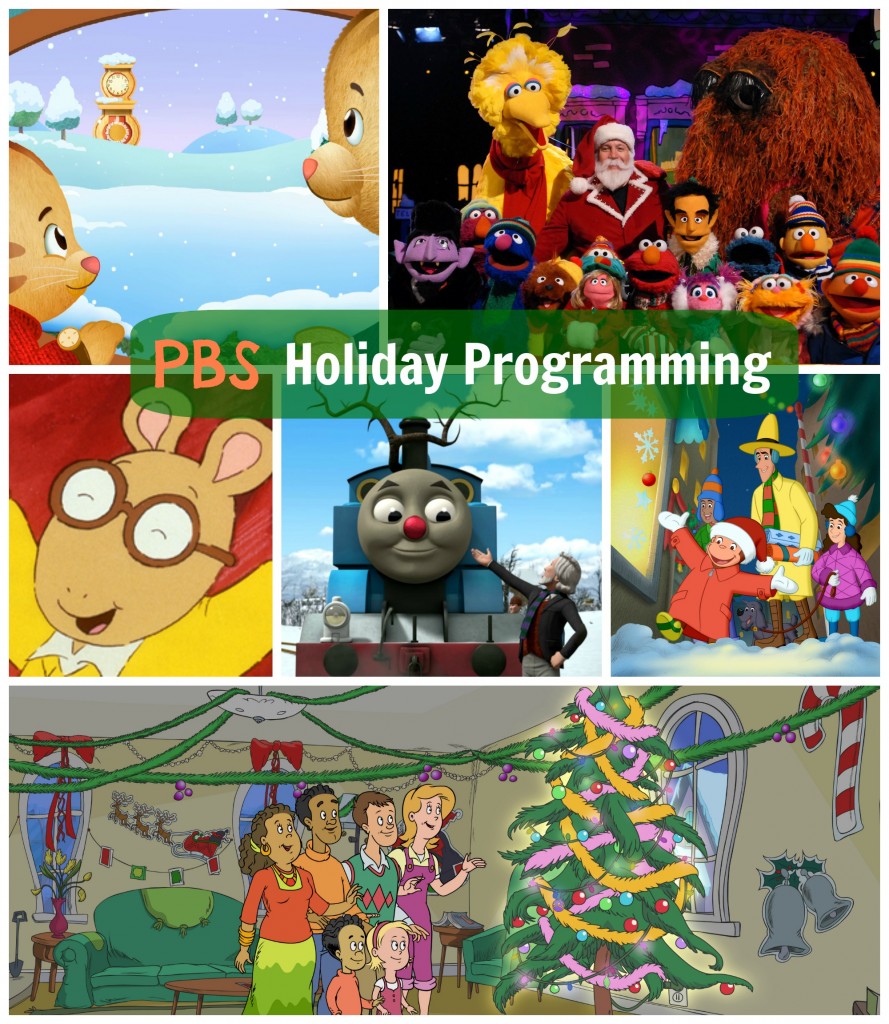 ARTHUR'S PERFECT CHRISTMAS
Arthur gives kids a new spin on seasonal traditions in his first one-hour prime time special, showing children many ways to celebrate "the holidays."
THE CAT IN THE HAT KNOWS A LOT ABOUT CHRISTMAS!
Gather the family for a holiday adventure with the Cat in the Hat, Nick and Sally as they help a lost reindeer find his way home.
CURIOUS GEORGE: A VERY MONKEY CHRISTMAS
In A VERY MONKEY CHRISTMAS, Curious George and the Man with the Yellow Hat can't figure out what to give each other for Christmas.
DANIEL TIGER'S NEIGHBORHOOD
This holiday season, DANIEL TIGER'S NEIGHBORHOOD premieres two winter-themed episodes: "Snowflake Day!" and "A Snowy Day".
Thomas & Friends
During holiday week, THOMAS & FRIENDS will debut two episode premieres from : "Snow Stops Play" and "Tinsel & Trains."
ELMO'S CHRISTMAS COUNTDOWN
There's a miracle on Sesame Street in this special holiday tale, which premiered on November 27 and repeats December 11 and 25.
Be sure to check your local listings for exact dates and times.
Full disclosure:  I am a PBS Kids VIP and am sharing this information to benefit you, my readers!  I was not compensated, however, I did receive promotional material.