When you walk through the hallowed halls of the Museum of Natural History, there's a certain mystique and aura that precedes the NYC institution. And then when you add Larry and his ensemble cast of historic legends, and yes, even Dexter the monkey, well, that aura gets a little crazy and downright comical. Larry and his band of wax misfits are back for the third installment of Night at the Museum Franchise, but this time, they're taking their shenanigans on the road, or rather, across the pond. Ben Stiller and the A-list cast star in Night at the Museum: Secret of the Tomb which follows the crew on a wild adventure in hopes of saving the magic that keeps the museum alive.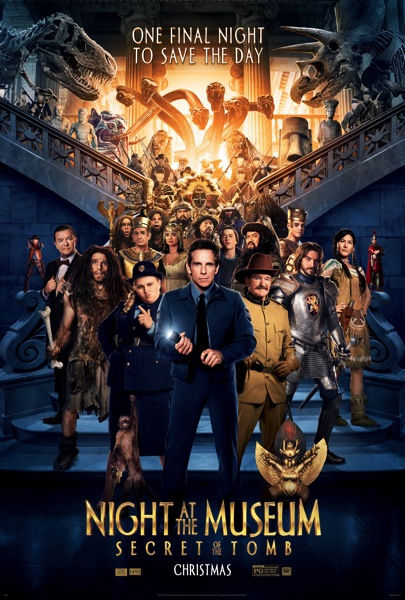 Night at the Museum: Secret of the Tomb begins with a throwback Indiana Jones-like story that sets the Egyptian theme. As archaeologists hunt for secret tombs, a young man stumbles upon the holy grail and magical tablet—the same tablet that's been "waking up" the museum exhibits at night. As the story forwards ahead to present time, we rejoin Larry the security guards who's been promoted to the nighttime activities director.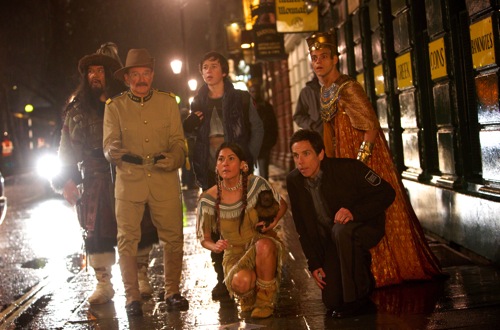 Larry orchestrates an elaborate show for a dinner party at the museum, complete with the exhibits who have come to life. Everything is going as planned until the centuries-old tablet starts to get glitchy. As the golden tablet starts to tarnish, the museum characters who are performing in Larry's show run amuck.  Secret of the Tomb follows Larry's quest fix the tablet in order to save his friends. But in order to save his friends, Larry must get answers from Ahkmenrah's father who is at the British Museum on exhibit.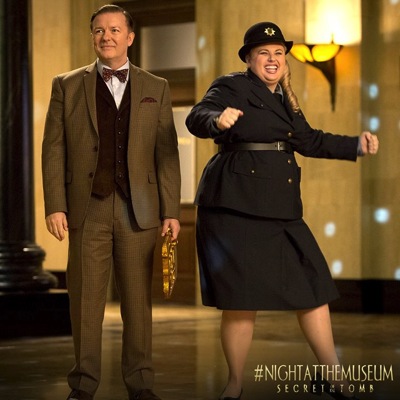 Like the previous movies in the franchise, Secret of the Tomb is slapstick funny, fast-paced and over the top. The dialogue and storyline are equally hilarious, but it's the new faces and cameos that make the laughs even greater in this movie. Dick Van Dyke and Mickey Rooney's cameos were good for a chuckle. Hugh Jackman's well-timed cameo was fantastic as well. Rebel Wilson's gratuitous bits of misguided authority and romantic encounters were a highlight in this installment. 
Robin Williams' Teddy Roosevelt was astute and upheld his regal role. Because it was one of Williams' last roles before his untimely passing, it was inevitable to have a heavy heart, especially when Teddy reminds Larry to do great things.
Since this movie is geared to families and kids, I have to mention what my 7 year old thought about Secret of the Tomb. If he could sum up the movie in one sentence, he would tell everyone he knows: "This movie is so great because the monkey pees on the guys." Beyond all the clever comedy, great action sequence with Lancelot and Larry's son, among other fantastic special effects, my 7 year old's most memorable part is the crazy monkey's antics.  So, yeah…the kids will love it.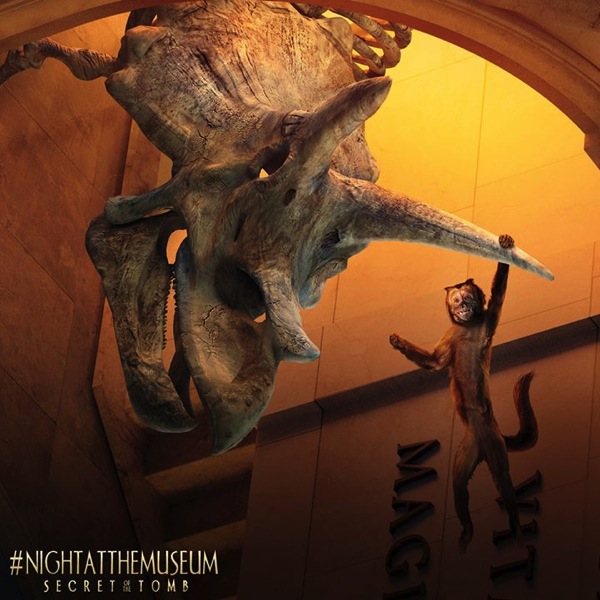 Last week, I had the honor of sitting in on a blogger round table with some of the stars, including Ben Stiller, Owen Wilson, Rebel Wilson, Dan Stevens and director Shawn Levy.  They were all gracious with answering our questions; some were more studious and reserved than I expected, others were as loquacious and commanding, exactly as I envisioned.
Rebel Wilson was lovely and just as funny as you can imagine. Rebel told us that she loved her role as Tilly and loved that hat just as much.  She loved the hat so much, she wanted to buy it, and it ended up costing her $600! I appreciated her poise and candor during our interview.
My friend Linda Grant asked Rebel what she thought about being a role model for young ladies. Rebel answered humbly by saying that she didn't consider herself a role model, but is happy that her young fans find her funny.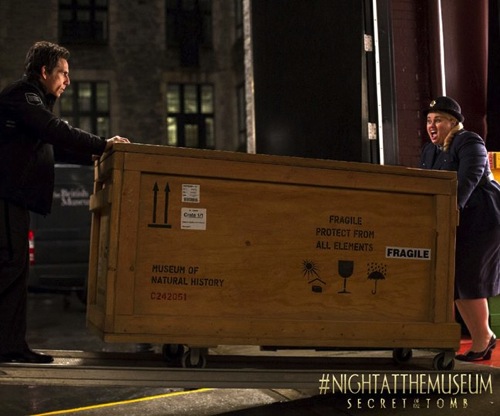 My fellow blogger friends all asked great questions, my statement and question was part serious and funny. I told the actors and directors that I appreciated how the characters understood that they were museum exhibits and that they were there to help kids learn and to educate the public. On that end, I asked if any of them had any crazy stories or shenanigans at a museum or other educational type of place.  Ben Stiller revealed that he used to skip school in high school and hang out at AMNH. Geeky me was all, "Oh that's so cool!"  We all got a kick out of Ben's rebellious ways, but it was a perfect way to sum up the quirkiness of Night at the Museum: Secret of the Tomb.